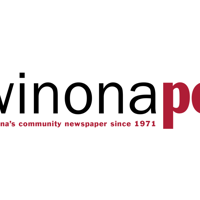 WAPS e-learning could attract outside students next year | News
[ad_1]
by ALEXANDRA RETTER
The Winona Area Public Schools (WAPS) are awaiting full approval from the Minnesota Department of Education (MDE) for the district's e-learning program, which currently has interim state approval. Full approval would allow students from other districts to enroll in the WAPS e-learning program.
Director of Learning and Teaching Karla Winter said the district hopes to hear from MDE on the full approval on June 1, 2022. Earlier this month, WAPS staff submitted information to the state about parts of the developing program, such as its courses and student support services, she said. Throughout this spring semester, district staff will participate in several meetings with MDE on the future development of the program, she added.
At the start of this school year, WAPS implemented a new e-learning program with provisional approval from the MDE. The district is currently offering this free online learning option to its Kindergarten to Grade 12 students. As of November 12, online learning registrations were 57 students.
When developing the program last spring and summer, WAPS administrators and school board members said they wanted to provide an option for district students who prefer online learning and bring in students from other districts at a time when WAPS faces declining enrollment.
The current program has helped keep some district students enrolled in WAPS, Winter said. Some prefer to learn at home amid the ongoing pandemic, she said. "I also think it gives flexibility to students who learn in a different way," she said.
Looking ahead, Winter said getting full approval would help attract more students from other districts, as well as more local students. It would also support the students who are now in the program, she said. "I think it gives more flexibility to families and takes care of the different needs of students and families," she said. "We know that bricks and mortar aren't always good for all students. "
The district has allocated federal COVID funding, or ESSER funds, to a contract with e-learning company Edgenuity, in addition to other parts of the program, including a director overseeing e-learning and two teachers to support students. For the 2021-2022 and 2022-2023 school years, course content is expected to be sourced from Edgenuity, and Edgenuity teachers will teach the courses. WAPS plans to set up its own study program for the 2023-2024 school year and to move towards its teachers who deliver the lessons. "I think people feel great about the flexibility," Winter said.
[ad_2]