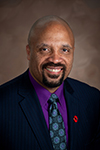 UHV NewsWire – UHV Named Best Affordable Online College in the State
The University of Houston-Victoria has been recognized as the best value for online students in the state based on the university's high-quality and affordable online degrees, financial aid and scholarships, flexible online class schedules and regionally accredited programs.
Texas Online Colleges, a website that gathers information about online degree programs in Texas, ranked UHV #1 on its list of top online colleges in Texas. The website determined its ranking based on accreditation, tuition, financial aid and scholarships available, and whether the school offers at least three online bachelor's degrees. For approximately 20 years, UHV has offered online courses and offers a variety of online programs in schools of arts and sciences, business administration and education, health professions and human development.
"We are extremely honored to be recognized in this way," said Chance Glenn, UHV Provost and Vice President of Academic Affairs. "This is a testament to the hard work of faculty and staff and their tireless efforts to shape our online offerings to meet the needs of our ever-growing community of learners. This has been a difficult time for everyone, we are therefore delighted to be able to consistently provide a high quality medium to further the education of the citizens of Texas.
UHV is accredited by the Southern Association of Colleges and Schools Commission on Colleges. Specific schools and programs at the university have additional accreditations from the Association to Advance Collegiate Schools of Business, Texas Education Agency, Council for Accreditation of Counseling & Related Educational Programs, National Strength and Conditioning Association Education Recognition Program and the Commission on Collegiate. Nursing training.
The university offers scholarships and in fiscal year 2020 distributed more than $39 million in aid. UHV has also been included in other lists and rankings for its affordability for several years.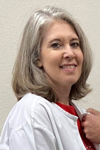 Amy Whaley
For some UHV students, the only way to continue their education is to attend school online. There are undergraduate and graduate students who are professionals who need the flexibility of online courses, such as students in UHV's online nursing program, who are already registered nurses.
Goliad's Amy Whaley had been a registered nurse for more than 30 years when she graduated from the UHV nursing program in the fall. She always had a desire to get a bachelor's degree in nursing, but couldn't have done traditional face-to-face classes with a full-time job. Whaley is the director of health services for the Robstown Independent School District.
Thanks to UHV's online classes, Whaley was able to work on her homework late at night, early in the morning and on weekends. Her classmates also lived in South Texas, and another classmate was able to take classes while working out of state as a travel nurse, Whaley said.
As an older adult, Whaley initially worried that she wasn't tech-savvy enough to take online classes. However, UHV's system was easy to use and she received help with the online program as well as a nursing scholarship that paid for her tuition and tuition.
"It was a little daunting at first, but with the help of the teachers and UHV tech support, the website became very user-friendly for me," Whaley said. "The UHV online program is extremely organized and full of valuable information. I gained a plethora of knowledge which I use in my current role.