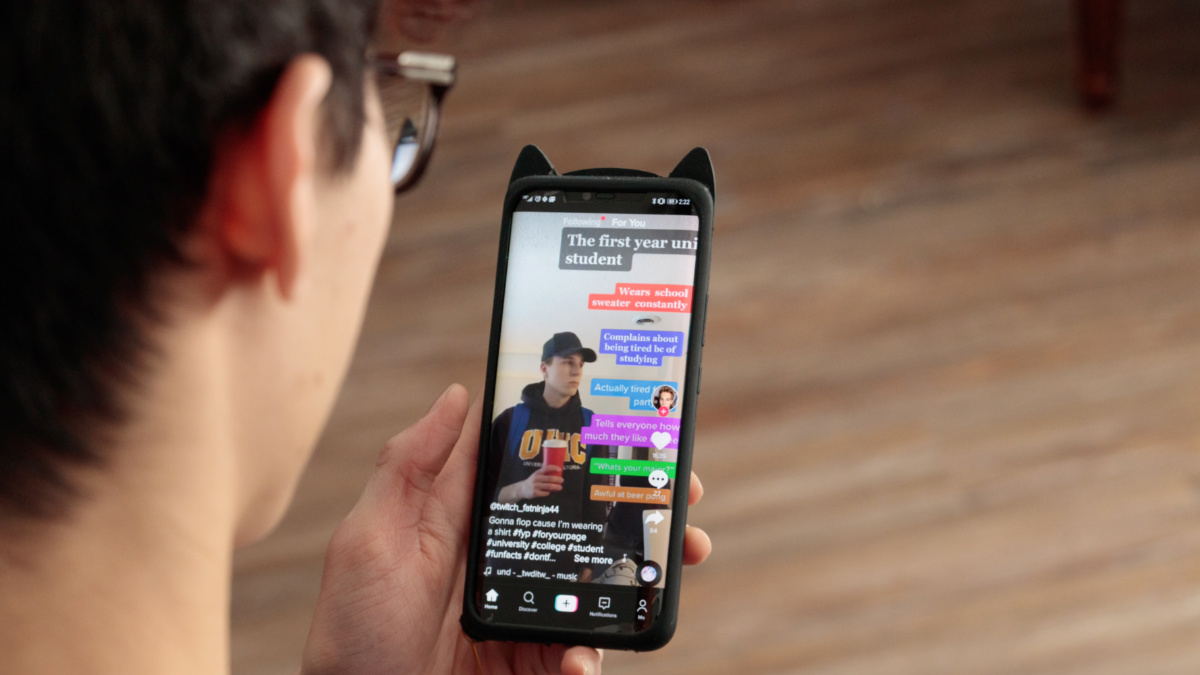 Top 5: Online Learning Activities
Since the University of Alberta announced that school will be online until February 28, many students have been feeling nostalgia for the start of the pandemic. Two years ago, we were making Dalgona coffee, learning TikTok dances and, dare I say, following Chloe Ting's exercise videos. Hopefully these trends will continue in 2020 for our own good. Instead, here are five ways to make your online college experience more enjoyable.
1. Walk on the new Tawatinâ footbridge
Fresh air and vitamin D are important and can sometimes be overlooked when we are working from home. To put it in the wise words of TikTok, silly little walks are good for our silly sanity. Sometimes it is easier to diversify our walking areas, and a good starting point is the new Tawatinâ walkway.
The Tawatina Pedestrian Bridge opened in December, connecting the communities of Cloverdale and Riverdale. Above the pedestrian bridge are two LRT tracks for the future Valley Line. This is a shared use trail for pedestrians and cyclists. The bridge features artwork that tells and celebrates the history of First Nations, Métis and the region. The name itself, Tawatinâ, means "valley" in Cree.
For a shorter walk, park at the Muttart Conservatory, cross the bridge and follow the path to the right into the community of Riverdale. If you're heading to the neighborhood, you can grab a coffee or a snack at the Little Brick Cafe (bonus: they have an outdoor patio!) and then walk back across the bridge. If you are up for a longer walk, the bridge is well connected to many river valley trails. You can explore trail maps here.
2.
Learn a new recipe
Even though it may seem uncomfortable to dine out, that doesn't mean you can't treat yourself! Cooking is a great way to express your creativity and perform an act of service to yourself. It can also instill pride, high self-esteem, and the satisfaction of a job well done – also known as our lovely friend, dopamine.
If cooking a full meal seems daunting, try making something new for breakfast or baking a loaf of bread! My favorite place to find breakfast inspiration is @daenskitchen on Instagram.
New recipes don't have to be for cooking and baking; drinks are also a great way to practice new skills in the kitchen. It's surprisingly easy to make a London fog and it's a fun challenge to try and improve its taste every day. Somewhere to start is @caffeinication on TikTok.
3. Skating
While hanging out with friends on Discord and FaceTime is fun, it's definitely not the same as connecting face to face. Connecting with friends outdoors is a safe and healthy way to socialize.
In winter, you can skate for free on the city's outdoor rinks. My favorite is the Hawrelak Park Ice Rink due to the large space. Churchill Square offers free skate rentals and a DJ on select weekends as part of their Ice Grooves event. You can check the city's website for current ice conditions and times.
Face the cold or take advantage of milder days by skating!
4. Writing letters
Writing letters can be a very enjoyable way to connect with friends offline. Your letters can be serious and thoughtful or fun and random – there's no right way to correspond by mail! You can send photos, poems, art, jokes, handmade jewelry or your new favorite recipe. My favorite thing about writing letters to my friends is using stickers and decorating the paper. For anyone with an obsession with stationery, this is a perfect excuse to buy more pens.
While COVID-19 is a reality we've grown accustomed to, it won't be forever. Years from now it will be special to have mail shared between them to look back on. It can act as a physical time capsule in addition to our digital memories.
5. Read a novel
Working from home can feel isolating, especially when spending time with friends is strained. Reading can help ease feelings of loneliness, especially when the characters can reflect your feelings and experiences. Don't be afraid to explore different genres. As an avid reader, my favorite books I've read in the past year are Six of Ravens Leigh Bardugo duology, frankly in love by David Yoon, and We Contain Multitudes by Sarah Henstra.
Another great way to connect with literature is through fanfiction and the work of amateur writers on platforms like Wattpad and Archive Of Our Own. Being a 'good' or 'good' reader doesn't really exist, you can engage in the literature you love, regardless of form or genre.
If you're looking for book recommendations, there are Facebook groups like On The Same Page TikTok Bookclub and Gals Who Read. You could even start your own book club with friends!