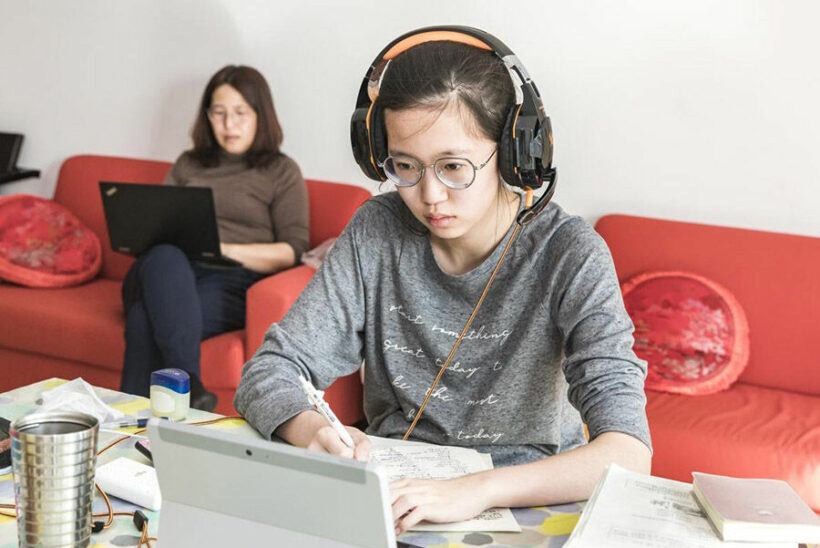 Thai education official admits pitfalls of online learning
A Thai education official has admitted that online learning in Thailand has weakened students' reading and writing skills. The General Secretary of the Office of the Basic Education Commission said it is mostly a problem for kindergarten and primary school students. He said students 'must' start school in person on May 15. This was after rumors circulated that school might be interrupted again.
The Pattaya News reported that the general secretary "expressed concern" about literacy and numeracy skills if students continue to study online this year. To counter the decline in these skills among students, OBEC plans to teach literacy and numeracy to students in grades 1, 2 and 3, instead of focusing on all subjects normally taught in Thai schools. The other subjects are science, social studies, health, art, home economics and English.
An online survey conducted last month revealed that 66.8% of parents doubt the effectiveness of learning for their children. 55.5% say they have little confidence in its effectiveness. 11.3% said they were not at all convinced of the effectiveness of e-learning. Only 6.1% of parents say they are very confident, with 27% saying they feel "somewhat" confident. The survey interviewed 1,089 parents across Thailand. The university that conducted the survey is Suan Dusit Rajabhat University in Bangkok.
These scores are in line with the global issue of failing student online learning. In the United States, only 6 in 10 teachers gave letter grades in fall 2020 because so many children were failing in school.
THE SOURCE: Pattaya News