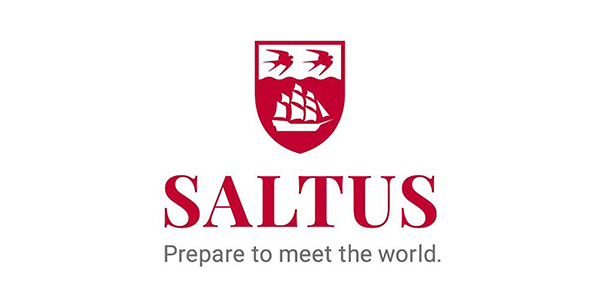 Saltus expands online learning opportunities
Saltus Grammar School recently expanded its course offerings for middle and high school students, becoming a member of the internationally renowned Global Online Academy. [GOA].
A spokesperson said: "Global Online Academy is an international consortium of leading independent schools uniting behind a common mission: to reinvent learning to enable students and educators to thrive in a globally networked society. . The course curriculum is offered online and varies in length and complexity.
"Flexible on-demand courses are also available for Saltus faculty to supplement their classroom learning. By becoming a member school, Saltus will expand the course offerings and learning experiences available to students and provide them with the opportunity to explore a passion or topic of interest with other students around the world.
Deryn Lavell, Principal of the school, said that "this is an exceptional opportunity for Saltus and an extraordinary opportunity for our community to provide online learning journeys for students, transformative professional development for teachers and join a global network of schools and educators doing the same."
Ann Paynter, Director of Academic Organization, who is also Site Director for GOA at Saltus, said that "creating the opportunity through GOA to leverage modern learning technology and skills supports Saltus in its quest to prepare students for college and beyond Have the opportunity to study from over 50 GOA courses such as: Arts Entrepreneurship, Intro to Investing, Bioethics, Creative Writing, Game Theory, and Intro to Intelligence artificial intelligence also allows our students to follow their passion."
Middle and high school students have already participated in Global Online Academy courses such as "Lies Data Tell us" and "Designing Excellent Questions," to enrich and extend the student experience in the classroom.
A student from SGY2, who is currently taking a 14-week architecture course, said, "It's an amazing experience to work with my classmates, who come from all over the world. I like homework and I can do it at my own pace and in my own way. The course is rigorous and practical. I'm really learning to be independent and to manage my time. Architecture is an area I would like to pursue in college and I look forward to further developing my understanding.
The school added, "As a proud new member of GOA, Saltus has joined a network of leading independent schools that proactively define this niche, discover and design new ways to learn, and improve school practices. 'education.
"Through GOA's unique courses and professional development courses not typically available at Saltus, community members can explore new ideas and pursue their passions anytime, anywhere.
"For more information on Saltus' Global Online Academy, visit our website."
Learn more about
Category: All