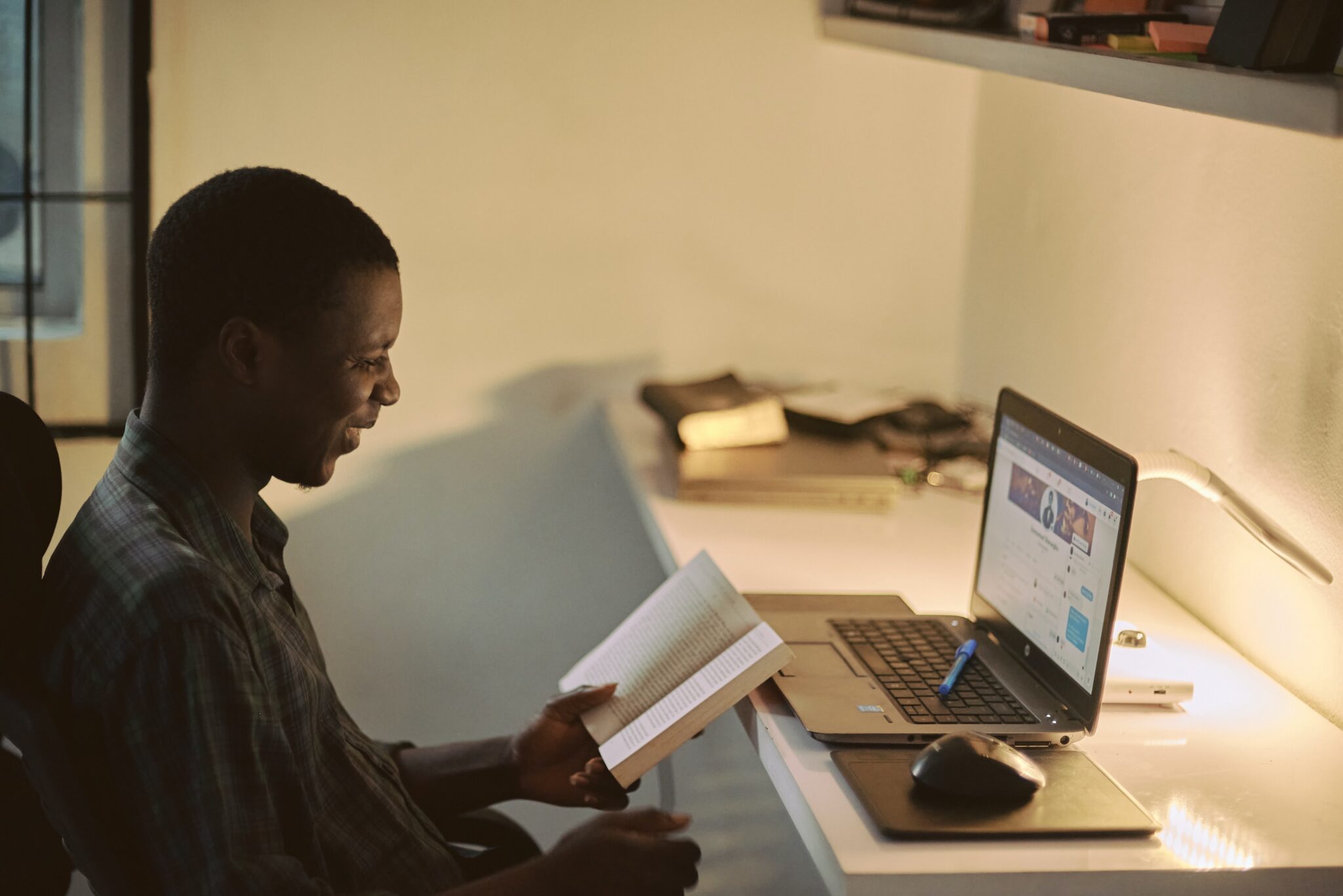 Navigating Today's Online Learning Ecosystem
Technology in education is unavoidable. From classroom lessons to homework activities, tablets and learning management software have been fully integrated into our school systems. With the growth in the size of classrooms and the emphasis on creating a communication ecosystem, technology is making the push towards digitization more concrete. Today you have the opportunity to do things from home that a while ago didn't seem real.
The emergence of e-learning platforms has made this possible. These platforms are a privileged space where various educational content can be found. Including a plethora of different platform types, from Blackboard to CYPHER LEARNING, and Skillshare; classes, lectures and courses are held in one place.
Online platforms not only make it possible to follow different courses but also to master entire professions.
Moreover, with their help, users can get a bachelor's or master's degree and even get special certificates for completing a particular training program. These platforms are convenient not only for students but also for teachers. Teachers and professors can save time and instead of commuting to work, they have the opportunity to better prepare for class. Additionally, these systems can track student progress and allow creators to create their own content.
There are two main types of online learning platforms. These are learning destination sites and learning management systems.
Learning Destination Sites (LDS) these are most often regular sites whose main function is to provide educational material to those who need it. When you enter one of these systems, you will be given the opportunity to choose the lectures and courses you prefer. These sites are designed primarily for individual learning. It's convenient because you can watch all the necessary courses at exactly the time that suits you. Consider individual content creation sites like Skillshare, Coursera, and Preply.
Learning Management System (LMS) have a wider range of features than LDS. They specialize not only in providing content, but also in creating it. These platforms are commonly used by various schools, colleges, and universities. And the professors and teachers of these institutions themselves create all the courses and programs for students. Such systems are often used by companies to train their employees and improve their skills. These are your CYPHER LEARNING, Canvas and Google Classroom.
Time spent in online learning is relative. Some subjects can be studied in your free time, and some classes will require you to attend at the time indicated by the teacher. Usually, all platforms make it easy to interact with other students or teachers. If a student had unfinished homework and debts for their studies, the system will definitely notify them.
A huge advantage of online education is also that users can easily get acquainted with any profession or course that interests them.
Users can also master several training programs at the same time if opportunities and time permit. This infrastructure offers a wide selection of various interesting programs that users can explore from the comfort of their homes. If there's no place in their town where they can master the art of pottery or filmmaking, that's okay. In this case, users will do so with the help of online learning platforms.
In order to choose the most suitable platforms, users need to decide on some points:
Needs and goals: Consider the many courses and careers and determine which skills need to be mastered. Explore different platform options and see what educational programs and courses have to offer. Read feedback from participants and terms of cooperation with the online system. The same goes for users who want to create their own course. Carefully study all the offers and choose the one whose functionality suits you best.
Mobile app: The fact is that some educational platforms offer their mobile applications for use, and others do not. Users have to decide how important this is or for whom users want to show their own journey. The mobile application is very convenient for learning with a smartphone.
Feature: Decide which features you need and which you can do without. There are a large number of online platforms with a wide variety of features. Most importantly, remember that it doesn't make sense to overpay for features you won't use.
Ready to pay? Different programs offer different price ranges. Explore the materials and resources they offer and figure out which educational platform is worth your time. This shouldn't be a problem, as the price range is quite diverse. Users can purchase individual courses for a few dollars or purchase annual subscriptions that cost up to several thousand dollars.
A secure and reliable platform: Read reviews on the internet and check all certificates and permissions before making your choice.
Online education is a comprehensive infrastructure that helps people acquire knowledge and simplifies the learning process. It's no wonder this field is growing so rapidly today. Therefore, if people want to learn new disciplines or professions or take courses, using the abundance of online tools should be the first port of call.
Featured Image: Emmanuel Ikwuegbu, Unsplash.