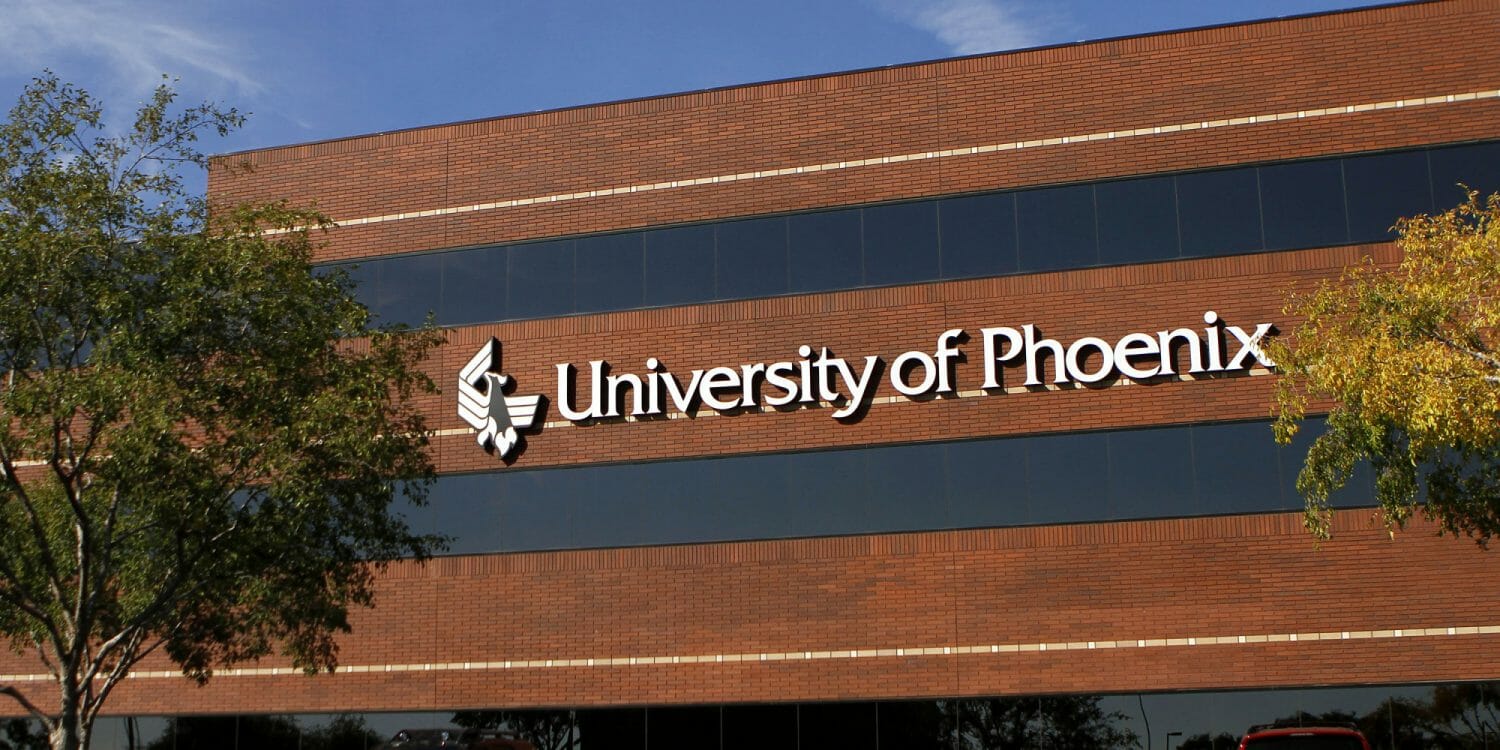 Low faculty salaries hurt online college programs
For many years, post-secondary institutions have struggled to legitimize their online programs. Indeed, in the early 2000s, academics frequently made sarcastic remarks about online programs and degrees, such as the burgeoning Phoenix Online program. Saying "I bet he graduated from Phoenix Online" was like saying "He's an impostor". The underlying assumption was clear: if someone had earned an online degree or even taught in an online program, they lacked the appropriate qualifications or standards. Over the past decade, the tide has finally begun to change, but there's one thing holding the programs back: faculty salaries.
Rigorous and highly selective programs, such as the PennState World Campus, combined with the rise of Ivy-based MOOCs at Harvard University, MIT, and Stanford University have helped de-stigmatize courses and degrees online in a post-secondary setting. Purdue University's recent purchase of an established online institution, Kaplan University, is another sign that universities and their faculty are finally gearing up for online learning and degrees, but disputes over salaries prevail.
Online teachers often take home half the salary of campus-based teachers
When Purdue University announced its purchase of Kaplan earlier this year, Purdue faculty members had many concerns. One concern was teacher compensation. Their concerns were legitimate. According to data provided by Chronicle data, in 2015, at Purdue University's West Lafayette campus, a full professor earned $130,896 per year, an associate professor earned $94,374 per year, and an assistant professor earned $85,122 per year while lecturers earned $52,020 on average. This is not the case at Kaplan University, which operates primarily online. First, Kaplan has no ranked or tenured professor. Second, professors, who are all classified as "instructors," average between $42,000 and just under $50,000 per year, depending on the campus. While these reported annual salaries are on par with the instructor category at Purdue, at Purdue, many college lecturers are part-time employees and graduate students. Additionally, the majority (85%) of Purdue faculty are full-time, graded faculty who earn much higher salaries even early in their careers.
Put bluntly, this means that a full-time professor at Purdue earns on average more than double the salary of a full-time faculty member at Kaplan University. On the one hand, there are legitimate reasons for this pay gap. A tenured professor at Purdue certainly has a Ph.D. and a track record of successful research, teaching, and service. A Kaplan University instructor may or may not have a Ph. Kaplan instructors do research and have simply taken their Kaplan position due to the fact that high paying faculty positions are now hard to come by). But that's also the problem. As Purdue takes over Kaplan, do they also plan to maintain a two-tier system? Will the university end up with two faculty tracks where online instructors are not classified as professors or expected to engage in research (a typical expectation for university professors) and will receive less half the annual salary of a full tenured professor at Purdue? If so, the message to faculty and students is clear: accomplished faculty do not teach online courses, and students enrolled in online degree programs do not deserve the most qualified faculty. .
The trend is down at America's 10 largest online schools
Although the Kaplan-Purdue figures may be an exception, a comparison of faculty compensation to this American News Lists like the top ten online universities in the country reveal a consistent trend.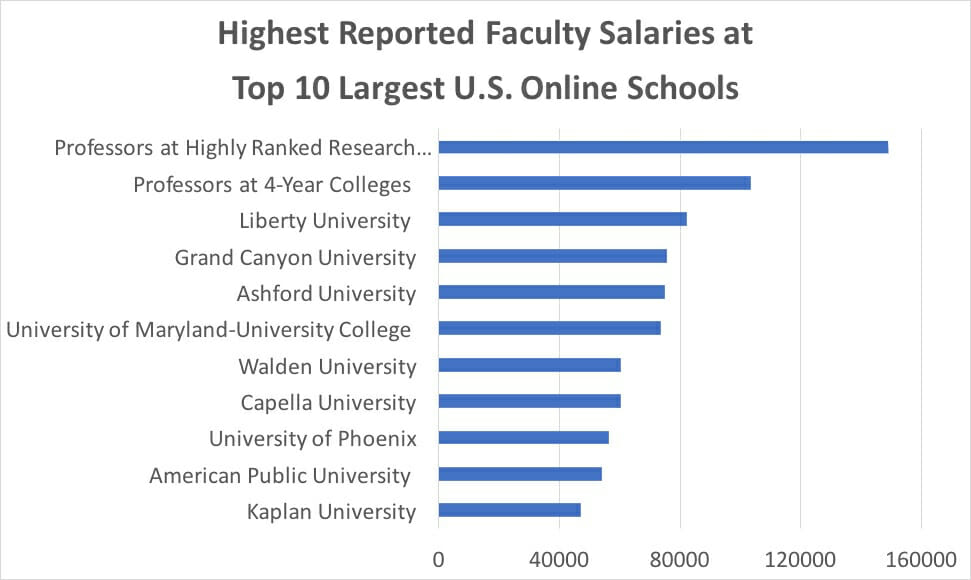 All data provided by Chronicle data (2015-2016). The first two rows are averages for 1) professors at top research universities and 2) professors at 4-year colleges. Notably, salary data from Strayer University, which American News ranked as the 3rd largest online school in the United States, was not available.
To be clear, salary gaps in higher education are not just an issue in online programs. Part-time professors continue to struggle, professors at public universities generally bring in lower salaries than their counterparts at elite private universities, and four-year college professors earn less than university-based professors. of research. While some of these salary differences are justified (eg, they reflect the range of different types of post-secondary positions), others are not. The consistent pay gap between online and on-campus teaching therefore seems to suggest that even as some of the country's most prestigious universities embrace online learning, online teaching in higher education continues to be generally undervalued. To attract and retain exceptional faculty to teach in online programs, there is clearly a lot of work to be done.