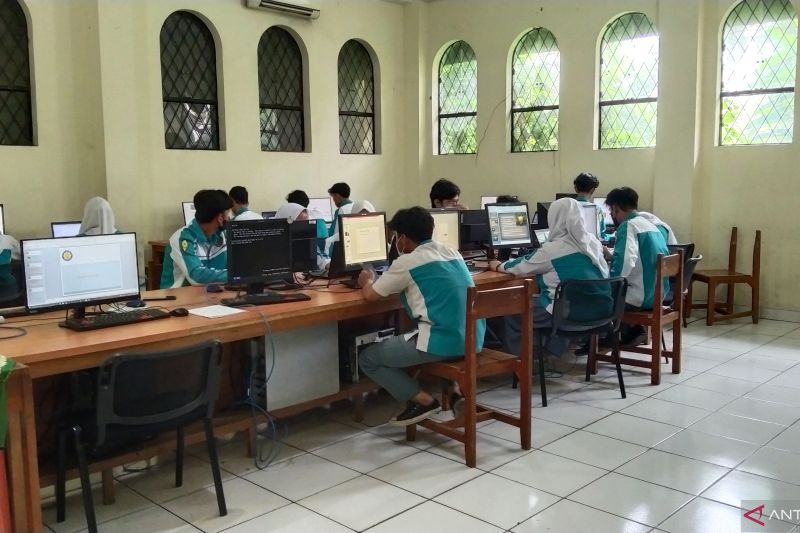 Jakarta mulls e-learning to anticipate spread of acute hepatitis
We are still investigating whether we should return to online learning. Let's see.
Jakarta (ANTARA) – The provincial government of Jakarta is considering an e-learning policy to anticipate the spread of acute hepatitis among children.
"We are still considering whether we should go back to online learning. Let's see," Jakarta Deputy Governor Ahmad Riza Patria said on Wednesday.
The Jakarta provincial government is also awaiting central government's policy on continuing face-to-face learning following the emergence of acute hepatitis in children, he said.
The World Health Organization (WHO) has declared the cases of acute hepatitis as an extraordinary event since they have been detected in several countries, including Indonesia, he said.
Related News: 163 traffic accidents recorded in, around Jakarta during Eid holiday
Over 10,429 schools or educational units in Jakarta are currently implementing limited face-to-face learning amid the COVD-19 pandemic.
Schools or educational units will resume face-to-face learning on Thursday after the Eid al-Fitr holiday.
Patria said 21 suspected cases of acute hepatitis have been detected in the capital, with records showing three children have succumbed to the disease so far.
"It is still under epidemiological investigation," he added.
Related News: Baswedan visit to Europe aims to explore cooperation on MRT development
Acute hepatitis can likely affect adults and the elderly, according to the Sulianti Saroso Infectious Diseases Hospital (RSPI SS) in Jakarta.
"Most cases worldwide are reported in children aged one month to 16 years, but (acute hepatitis) can actually affect people of all age groups after having (direct) contact with patients with acute hepatitis," the infection official said. prevention and control committee of the hospital, Titi Sundari, said here on Wednesday.
However, Sundari noted that so far cases of acute hepatitis have only been found in the age range of one month to 16 years.
Related News: Jakarta Invites Public to Nominate Indonesian Name for JIS
Related news: Employers who don't pay Eid allowance will be punished: Patria