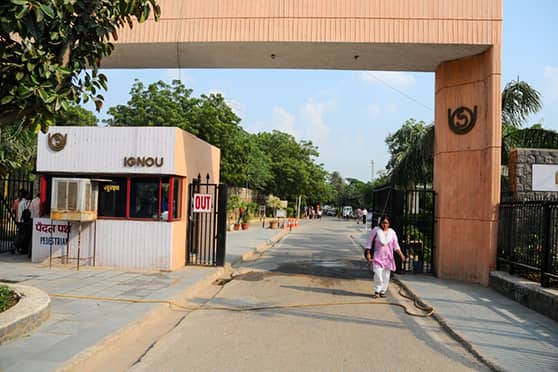 IGNOU launches new distance and online learning courses
Summary
New courses have been launched in the fields of agriculture, rural development, food and nutrition, linguistics, among others
The IGNOU School of Foreign Languages ​​has also launched an online Spanish and French certification program
The Indira Gandhi National Open University (IGNOU) launched various online and distance learning courses in February to provide a wide range of options for students.
Certificate, diploma, undergraduate and postgraduate courses have been introduced in the field of agriculture, rural development, food and nutrition, linguistics, horticulture and technology. 'agro industry.
The IGNOU School of Foreign Languages ​​has also launched an online Spanish and French certification program. This program is six months in duration and candidates who have passed their Class XII exams are eligible to enroll. The course requires knowledge of English.
The IGNOU Continuing Education School has launched a six-month certificate program in food and nutrition. The course does not require any formal qualification. Anyone above the age of 18 can join this online course to be taught in Hindi and English.
A Master's program in Sustainability Science has been launched by IGNOU's School of Interdisciplinary and Transdisciplinary Studies in Online Distance Learning (ODL) mode. This two-year PGDM course can be taken by anyone with a school leaving certificate from one of the recognized universities.
The institute has also launched a certification program in rural development, with the aim of providing in-depth knowledge of the socio-economic factors affecting the transformation of rural society. Anyone with a bachelor's degree in any discipline from a recognized university can apply for this course. The duration of this program is six months. Rural Development is also offered as MA and PDGM programs.
Students can visit ignouadmission.samarth.edu.in and ignouiop.samarth.edu.in – and register for the respective programs.
Last updated on February 26, 2022