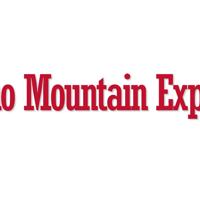 Idaho Expands Online College Offerings | Education
Last week, Governor Brad Little agreed to partner with Western Governors University to expand online college access.
The partnership will complement online learning opportunities through Idaho's public colleges, the governor's office said in a statement. It is intended to target the approximately 165,000 people in Idaho who have taken college courses but do not have a degree, particularly adult learners, those working full-time, first-generation college students and locals. from rural Idaho.
"My #1 goal is to make Idaho the place where everyone can have the opportunity to thrive, and the reality is that our employers desperately need skilled workers in many different fields," Little said. in a press release. "Our state's deepening collaboration with WGU supports my broader efforts to create opportunity and prosperity throughout Idaho."
With the memorandum of understanding Little signed, Idaho committed to using relevant agencies — such as the Idaho Workforce Development Council and the Idaho State Board of Education — to promote and collaborate with the university. WGU will also work with Idaho's community college systems "to ensure seamless transfer and articulation of community college graduates" into four-year college degree programs, according to the governor's office.
The average WGU student living in Idaho is 35, according to the governor's office, and 70 percent are employed while enrolled.
Earlier this year, the Idaho State Board of Education made Idahoans who attend Western Governors University fully online eligible for need-based financial aid from the state, including Adult Learner Opportunity Scholarship, Idaho Opportunity Scholarship, Idaho Gear UP Scholarship, Idaho Post-Secondary Credit Scholarship, and Idaho Advanced Opportunities Grant.
"WGU was created to expand accessible and affordable post-secondary options for learners across the country," WGU President Scot Pulsipher said in a statement. "This partnership will open pathways to opportunity for many Idahoans who want to advance their careers and will also be a catalyst for workforce development in Idaho."