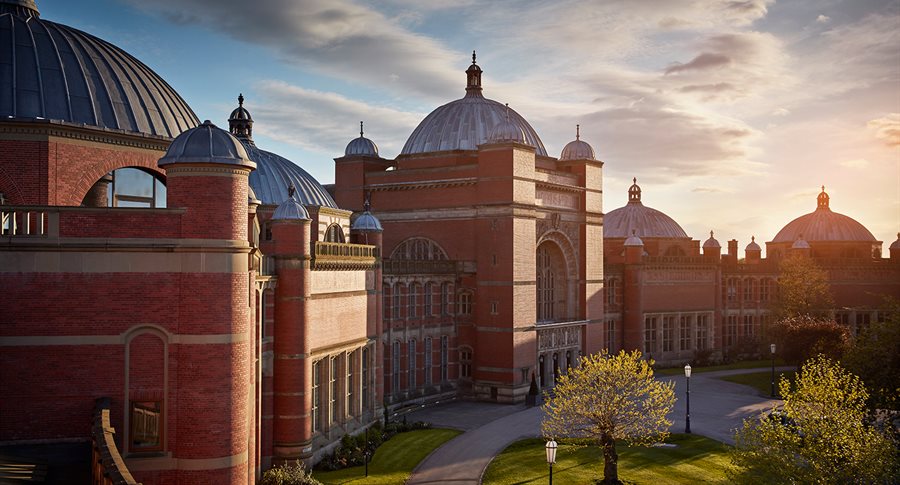 Covid-19 – from campus to online university
In August 2019, my weekends were devoted to writing a book on service companies under the title "Service Management: Theory and Practice". This manuscript goes to the editor at the end of this month. It is an atypical book. Existing approaches to understanding service businesses are fragmented. Thus, research is underway on, for example, service operations, service innovation and service marketing. Managing a business is a complex exercise in integrating systems of business activities. Focusing on one aspect of a business provides a rather too narrow focus. My book develops an integrated alternative approach to "reading companies".
The Covid-19 emerged just as the first full version of this book was completed on December 19. Since then, the manuscript has undergone a rigorous peer review process. Each chapter is crossed by an analysis of the role played by technological innovation (big data, artificial intelligence, robotics) in the transformation of service companies.
Covid-19 is important for two reasons. First off, one of my articles on Covid-19 that's in press explores the shift to online worship.1. This article argues that an extreme crisis changes places, the relationships between places and existing rules or conventions. Second, the magnitude and impact of these changes are related to the duration of the crisis.
Universities are service companies and the Covid-19 has changed the rules. But these rules were already changing with the emergence of new forms of teaching and research. Over the past twenty years, I have become accustomed to co-writing articles with colleagues based abroad. We engage in a quick "tennis" process as a manuscript is sent back and forth before it is finished. I have co-authored many articles in which there has been no face-to-face contact, or even contact involving teleconferences with my co-authors. Academics are used to balancing online with confrontational-based interactions.
Often times, I reflect on the first few weeks of my undergraduate degree. For me, these are transformations. They changed my relationship to the world, to the university and to academic disciplines. I have never experienced this approach at another university. There is a lot to learn from my first initiation into university life. What was so special about those first few weeks? I will raise three points.
First of all, my first lecture began with a clear statement that everyone in the room was a student. We were all looking to deepen our understanding of societal and technological challenges. For this first lecture, the clear message was that we were all working together and that the "academics" were students, just like us, trying to develop a different understanding of real world events.
Second, the first few weeks began with a discussion centered on the roles played by universities, academic disciplines, academics and students. It began with a discussion of John Henry Newman's 1852 lecture series titled "The Idea of ​​a University". There are a lot of problems with this university account. There is no doubt that Newman's approach is dated. Nonetheless, he underscored the power of a university education to shape or transform the individual as a whole. This emphasis on "the whole individual" is important. There is a real danger that students, parents, employers and governments will measure universities by simple measures of output. Consider the limitations of all college rankings and ask yourself, "Do they ever measure the true essence of a university's contribution to society?" My answer to this question is a categorical no.
The Covid-19 is an unusual opportunity for all universities to revisit the debate on the idea of ​​university. The shift to online education is not about replacing campus with online education, but about developing a new and transformational approach that will expand the reach of universities and change their fundamental essence. We need to ensure that all students – undergraduates, postgraduates and academics – engage in a discussion about the idea of ​​the university and let those discussions shape our future.
Third, in my first few weeks, academics in my departments presented to us the contributions those departments have made to knowledge creation or development. How many university departments include their new students in an account of the academic and societal contributions of this department? How many departmental web pages report on these contributions? Part of joining a university's larger community involves understanding that university's contributions to shaping societal outcomes and engaging in academic debates. We tend to assume that our ministerial histories don't matter, as the primary focus is the future defined around terms defined by the upcoming Research Excellence Framework (REF). It is unfortunate – because our future is partly in our past.
There is further thought. As an undergraduate student, there was a series of annual public lectures open to everyone. It reported on scientific, human and social approaches, and their histories, to understanding societal problems. These were lunchtime lectures that I attended during the first and third years of my undergraduate degree. This lecture series has played an important role in shaping my academic career. This partly explains my appreciation that complex societal problems can only be solved by multidisciplinary solutions.
There are two approaches to dealing with Covid-19. The first concerns rapid adaptation to the crisis. The University of Birmingham is rising to this challenge and leading the way. The second is to resume the debate on the idea of ​​university. Crises change the rules of the game and now is the time to reflect on how universities contribute to society by developing a new balance between on-campus and online activities.
---
1 Bryson, JR, Andres, L. & Davies, A., (2020), 'Covid-19, virtual religious services and a new temporary geography of the house', Tijdschrift voor Economische en Sociale Geografie, in the press