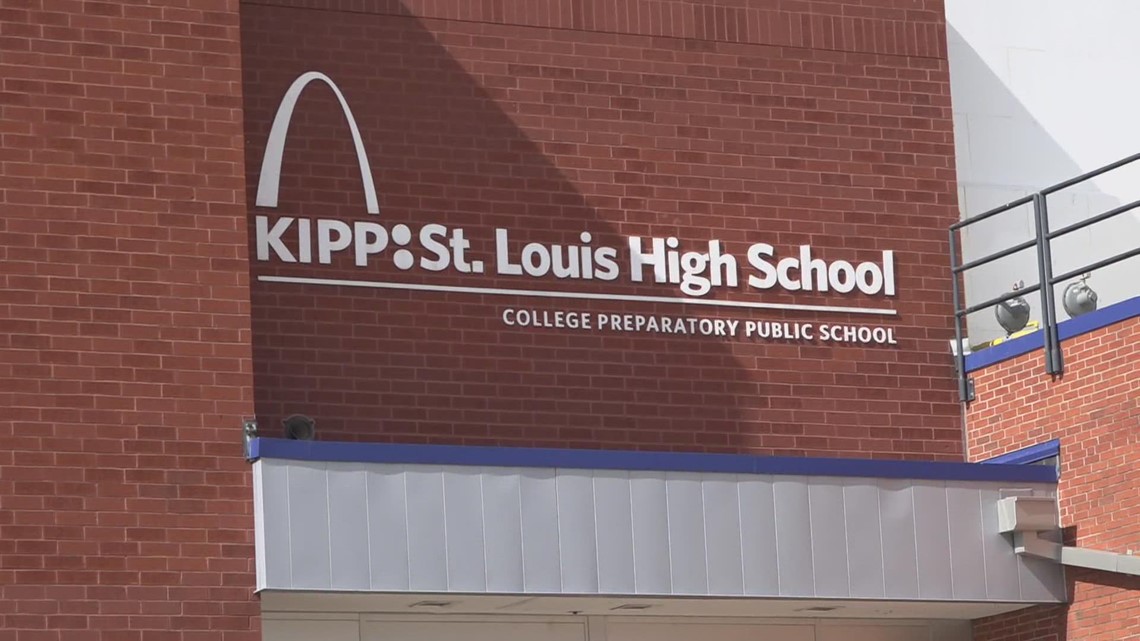 College prep school moves to online learning over security concerns
The move came after another student brought a gun to campus for the third time this fall.
ST. LOUIS — KIPP High School in St. Louis announced earlier this week that it has suspended in-person learning due to security concerns on campus.
The school has sent a letter advising it will temporarily transition to virtual instruction due to security concerns on campus.
Administrators announced that another student brought a weapon to the Jefferson Avenue campus, which is the third time such an incident has occurred this fall.
Full statement from KIPP St. Louis High School:
"On Friday, October 7, we received a report that a student was in possession of a firearm at KIPP St. Louis High School.
Administrators immediately isolated the threat and contacted the police. No staff or students were injured.
As this is the third incident where a weapon has been found on campus this fall, we have decided to cancel in-person classes for a short time while we make changes to school safety. Learning will continue via virtual classes for all students next week, and we plan to resume in-person classes the week of October 24.
Our updated security strategy will include metal detectors, expanded security camera coverage, additional on-campus security personnel, updated student monitoring protocols, and increased mental health support.
The decision to cancel school is a decision we do not take lightly, but the safety of our students is our number one priority.
We are grateful to our families for being flexible and partnering with us to find solutions for our school community."
A former teacher who did not want to be identified told 5 On Your Side that they had just decided to quit their job at the school on Wednesday.
"Just teaching…building those relationships has had a huge impact on me as a person," the teacher said. "I think the frustration was due to a lot of chaos and a lack of organization."
The teacher also said that while most of the students were there to learn, others continued to act and were undisciplined for it.
"A lot of the students that we see bringing guns to school are still there, starting fights or getting into fights with students are still at school," the former faculty member said. "The same issues keep happening over and over again."
"I think people feel exhausted and frustrated," the teacher said.
The teacher also said that there was a random bag check process once when a weapon was brought onto campus, which further triggered the students.
"It created a lot of anxiety because all of our resources were spent on these bag checks…multiple fights broke out," the teacher said.
Lacora Bell, who is a senior, has been attending school since 5th grade and feels the same way.
"It's embarrassing because here I want to learn and in the hallway you hear boom… boom… boom," she said.
Laveda Bell, who is Lacora's mother, felt the sense of community at school was lacking, including parental involvement.
"Teaming up with local schools…see how they do," Bell said. "Don't be afraid and don't be ashamed to ask…we need help right now."
The family felt that the school was not fulfilling its mission.
"Knowledge is a power program and I just feel like if it has value, why do we keep doing things that don't fit that," Bell said.
"If that feeling isn't there, real learning can't take place," the teacher said.
Administrative staff also acknowledged that the school was following disciplinary action in accordance with its code of student conduct.
The penalty depends on the seriousness of the offence.
They argued that bringing a gun to campus is grounds for arrest, then discussed further in a board that will then decide on suspension or expulsion.
Students will return to in-person classes the week of October 24.
Parents will be able to weigh in on the new safety process through several virtual town hall sessions.
To view the KIPP St. Louis Public Schools Student and Family Handbook, click here.
To watch 5 On Your Side shows or reports 24/7, 5 On Your Side always broadcasts on 5+. Download for free on Roku or Amazon Fire TV.