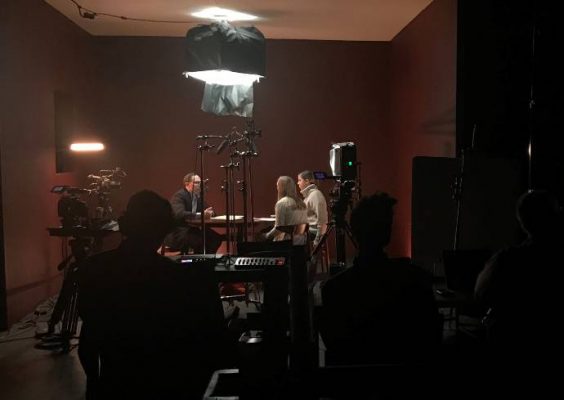 CODL is a code for productive and engaging e-learning at Syracuse University
[ad_1]
Say "university" and what often comes to mind are sprawling campuses, huge libraries, and crowded sports arenas. Yet in recent times a rapidly growing number of post-secondary students have turned to a new landscape of online learning.
The College of Professional Studies, formerly known as University College, has been dedicated since its founding in 1946 to the unique needs of students, traditionally referred to as "commuters". Then, and still today, they were taking college courses but residing elsewhere in central New York City.
In support of the University's strategic response to create post-secondary access and education opportunities (primarily through online programs) for populations that are not part of traditional undergraduate residential learners and graduate studies, Dean Michael Frasciello, shortly after his appointment in 2017, formed a specialized unit within the college to meet the needs of students seeking education at Syracuse University from anywhere in the world.
Over the past four years, the Online and digital learning center (CODL) has responded quietly and persistently to the essential need for a formalized response to the challenges and opportunities of online education.
"The requirement of a center has become increasingly relevant over the past 20 years, as online education has taken a more prominent place in the teaching portfolio of the University," said Frasciello. . "With the recent trend in higher education to expand online programs through outsourcing, it has become strategically advantageous and necessary for Syracuse University to build internal capacity to standardize development, delivery, support and the evaluation of high quality, rigorous and differentiated online programs. "
Leading the CODL team in this mission was Eileen Julien, bringing over 24 years of experience to Syracuse University with positions in curriculum, teaching and program administration. She has a good understanding of the needs of part-time adult learners, having obtained a Masters in Higher Education from the School of Education and a Bachelor of Liberal Studies, while working full-time at the university and raising a family.
Julian has increased his workforce from just three in 2017 to 30 in 2021 to meet growing demand. Since its inception, CODL has developed 157 online courses, with 74 more currently in development for nine colleges in the university system. Over 4,500 course videos have been produced and the graphics created exceed 10,000. The team also fully developed the online JD program currently offered by the College of Law.
Beyond the immense productivity, Julian takes great pride in the quality of work achieved for Syracuse University online learners.
"The dean's charge for us was cutting edge online education," says Julian. "To achieve this goal, we have hired not only professionals with expertise in online education, but also artists and cinematographers to enhance the overall digital learning experience that we deliver. "
Embracing technological advancements has also been a high priority, according to Julian. The team is currently using virtual reality techniques to develop courses in partnership with faculty members from the College of Visual and Performing Arts Masters program in Art Therapy. The CODL team has also served the college community by helping move 3,000 online courses in just five days during the spring 2020 semester, as the COVID-19 pandemic affected in-person education on campus.
The preparatory work and accomplishments of the Online and Digital Learning Center in four short years bode well for the University as plans for a more defined global initiative unfold.
"The College of Professional Studies has 75 years of strong commitment to lifelong learners," says Dean Frasciello. "We are now also poised to deliver high quality online educational experiences to those who wish to access the Orange community at Syracuse University, wherever they are located. "
[ad_2]