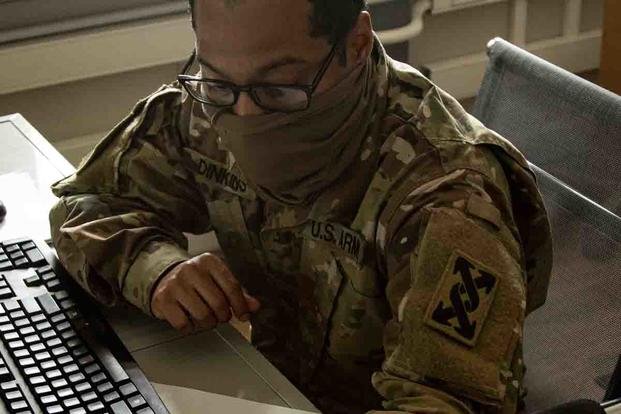 10 questions to ask before choosing an online university
For many serving military members and their spouses, earning an online degree is becoming increasingly attractive. The flexibility and convenience of online universities allow those juggling work and family responsibilities to advance their studies without putting their lives on hold. Finding a reputable and accredited online university that offers a program that meets your needs requires doing some homework. Here are ten questions you should ask yourself before choosing a school.
Does the school offer the curriculum you need to advance your education and career?
If you are considering getting a degree in teaching or nursing, will this prepare you for licensure? Is there a masters program that will help you advance in your profession?
Are the programs challenging and rigorous enough?
Going to college requires a significant investment of time and money, make sure you know everything about the courses, quality of resources, and degree requirements. Easy is not a good thing in this case – you want to know that you have successfully completed a demanding program that sets you up for success.
Is the school accredited?
Online universities should have regional accreditation, just like campus-based institutions. A good online school can also be nationally accredited by the Distance Education and Training Council (DETC), and individual degree programs like education and nursing should also be accredited by bodies such as the National Council for the Accreditation of Teacher Education (NCATE) and by the Commission for Collegial Nursing Education (CCNE).
Are employers ready to hire graduates from this online university?
Ask the enrollment staff at the university you are considering to share feedback (surveys, job placement statistics, etc.) from employers who have hired their graduates.
How does the degree course work, what is the learning process?
Make sure you understand how you are expected to study, learn, and complete tests and assignments. Online universities use several different academic models:

Traditional college classes – led by instructors – are delivered online, requiring students to attend at set times. School terms are usually divided into traditional semesters and students can only start work at the beginning of these terms. Students earn credit for time spent in class and completion of assignments and tests.
Competency-based programs provide students with learning resources in the degree subject, allowing them to study and learn on their own schedule, progressing as they demonstrate mastery of content.
Combined online/traditional programs, which require students to take both online and in-person classes, are also available.

How much will it cost?
Some online universities charge twice the tuition fees of a public institution. Although almost all offer financial assistance, be sure to choose wisely to avoid incurring unnecessary debt. Students who want to accelerate their degree programs should look for schools that offer programs that allow acceleration, which can help reduce overall costs. And, ask if the university offers scholarships.
What kind of help and support does the school offer to its enrolled students?
Because the student will not be on campus in most cases, it is important to ensure that the school provides the necessary support. Ask if each student is assigned an advisor or mentor, how often the student will be able to communicate with an advisor, and who will be available to provide additional support if needed? Is there an online student community? Are online study groups available?
What kind of time commitment will the program require?
Going to school online requires independent study and self-motivation to complete your education, so make sure you're prepared to put in the time and effort to succeed. Getting a college degree isn't supposed to be easy, so be prepared to work hard.
Does the study program you are considering include relevant certifications or prepare you for licensure?
In some fields, especially IT, certifications can be almost more important than a degree. And, if you're considering education or nursing, you'll want to make sure your investment will lead you toward licensing. Be sure to find out if the university you are considering offers key certifications if your chosen career requires licensure.
Does the university offer graduate support?
Like traditional universities, the best online schools offer alumni support, with networking and career advice. It's worth checking before you choose – having this kind of support after graduation can help you advance in your career, gain guidance and stay connected.
Keep up to date with your education benefits
Whether you need a guide on how to use your GI bill, want tuition and scholarship assistance, or want to know what education benefits are available for your family, Military.com can help. Sign up for free at Military.com to receive education tips and benefits updates straight to your inbox
Show full article
© Copyright 2022 Military.com. All rights reserved. This material may not be published, broadcast, rewritten or redistributed.